Jones Electric © 2013 - 578 Seminole Drive Marietta, GA 30060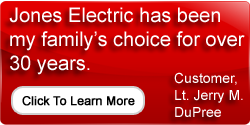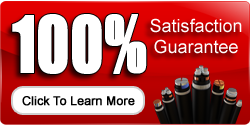 Electrical Code Assessments Observing electrical codes is very important while keeping your home safe and the systems functioning properly. Every year the national electrical code is changes and revised to improve the safety of your home and business. If you are not sure if your electrical system in your home or office meets the modern code standards please give us a call and we will assess your electrical system. Lighting We can service any and all needs you may have as well as diagnose any current problems you are having with light fixtures (flickering, dimming). We will also install any fixtures or lighting in you home and make sure it is done safely as well as effetiantly. Outlets & Switch Installation Jones Electric will help you with all of your outlet and switch installation needs and make your daily life easier! We can place them exactly where you need them and make it easier to use your appliances.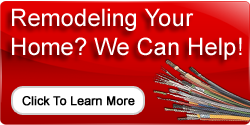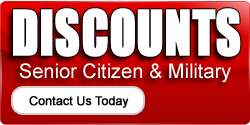 Free Estimates Call Today!